About Style by Carden Exteriors
Style by Carden Exteriors was founded in 2003 as a full service roofing and siding contractor in Illinois and Wisconsin. Our mission is to provide quality home improvement services while always maintaining integrity and the highest standards of customer service.
We provide roof repair, roof replacement, siding installation, replacement windows, and gutter installation, giving you a complete range of services to improve your home's durability, function, and appearance. We always take the time to work with you to develop a custom plan that suits your needs. No matter what exterior home improvement project you want to begin, Style by Carden Exteriors is here to help.
About the Owners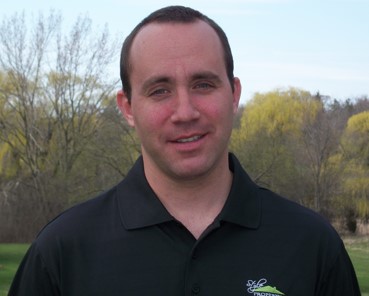 Owner Tim Carden
Owner Kelly Carden
Tim Carden got his start in the roofing and siding industry, working for material suppliers, learning all the aspects of the business, and building friendships that continue today. He soon realized the need for a knowledgeable, honest and professional home improvement service provider, and Style by Carden Exteriors was born. In 2006, Tim met Kelly Benjamin while she was working for his material vendor.
Kelly joined the company when they married in 2007 -- bringing with her a family background in general contracting, as well as a passion for providing outstanding customer service. Tim and Kelly take pride in having their name on the business, which is why they work so hard to bring customers the best roofing and siding services available in Chicagoland Suburbs and Nearby Regions in Wisconsin.
Our Values
Our name is important to us, as is our integrity. Each sales representative and installation specialist has has been carefully chosen for their skills and experience. It is this combination, along with strong family values and a sincere commitment to quality, that makes Style by Carden Exteriors unique and impossible to beat when it comes to superior workmanship and follow-through.
We take pride in taking care of our customers, and we are the highest rated roofing contractor in the Chicagoland area on HomeAdvisor.com. We provide free home inspections with professional, knowledgeable, "no-pressure" representatives. We give you honest recommendations regarding damage, repair and replacement, and we're happy to address all of your concerns and answer any questions you have.
What Makes Us Different
At Style by Carden Exteriors, we understand that there are a lot of contractors out there who want your business. However, when you choose us, you can count on getting the best quality and service.
We AREN'T "storm chasers"! You know the type -- those out-of-town SCAMMERS looking to make a quick $ off YOU (someone they plan on never seeing again!) Our families live, work, and attend school in local Chicagoland communities.
We AREN'T pushy salespeople trying to sell you something you don't want - or need! Simply put, we don't have to. We have built a solid reputation that we can be proud of through countless delighted referrals.
We AREN'T unlicensed, unqualified, or unreliable. We work hard at maintaining a professional business and continually updating our information, technology & training as we do at exceeding all of your expectations!
We don't need to tell you that home improvements are a big investment, but we do want to remind you - it isn't worth saving a little money up front by hiring a company that's cutting corners. We may not always be the cheapest, but we ARE very competitive AND we provide the greatest value.
We are exclusively able to provide the 3 best roofing warranties available on the market: Owens Corning's™ System Advantage® Platinum Roofing Limited Warranty, Certainteed's SureStart PLUS™ 5-Star extended warranty and GAF's Golden Pledge Limited Warranty all provide outstanding labor and workmanship guarantees that far exceed the standard industry warranties provided by over 98% of contractors. We only install the best materials, and we include the brand names on our proposals so you know we aren't cutting any corners.
Our installers also have the highest certifications offered in the industry because we require them to take refresher installation courses and safety training classes every winter. Please remember, if any issues arise even after the job is completed, you can count on Style by Carden Exteriors to still be around to make them right with you!
Customer Reviews
By Michael H.
Libertyville, IL

"Job well done, Denny handled every aspect with great professionalism and..."

"Like other customers I placed the jobs out for bid. Tim and Carden..."

By Robert S.
St.Charles, IL

"Denny did a great.Gave good advice on rear roof dormer.Fair price on job."